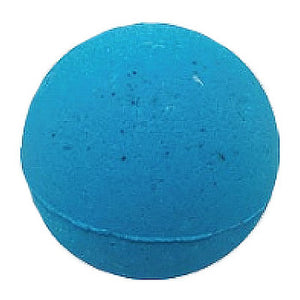 Blue Atmos Bath Bomb | Leilovely
The deep blue sea never looked so good! This big, beautiful bath bomb will make you feel like a new person and leave your skin refreshed. Soaking these aromatic crystals into an omb Bleu Sea Salt bubble is as good for relaxation purposes or just what we need after days spent working hard on land- too much stress can take its toll; it's always nice getting back to basics with some salt water therapy!
Large 5.0 oz.
2.25" diameter
Ingredients:
Sodium Bicarbonate, Citric Acid, Epsom Salt, Coconut Oil, Fragrance, Aqua, Polysorbate 80, FD&C Colorant.
Please note: To keep bath bomb at it's freshest, keep in packaging and/or in an airtight container .