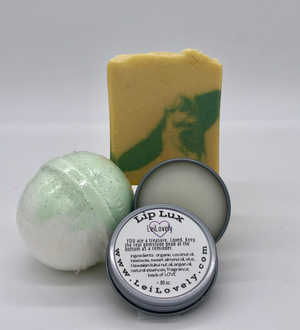 Peace & Tranquili-Tea Bundle
This gentle, tranquil bundle will have you saying 'ahhhhh' in no time. When you need a tiny break (or a long bath), this is definitely the go to bundle for you.
Includes:
5 oz. Bar of Peace
5oz. Jumbo sized Green Tea bath bomb
.8 oz. Tin of Lip Lux. Which also includes a hidden gemstone bead when finished, as a keepsake to remind, YOU are a treasure. Loved.