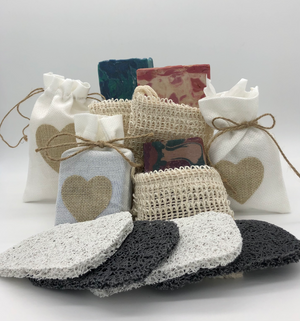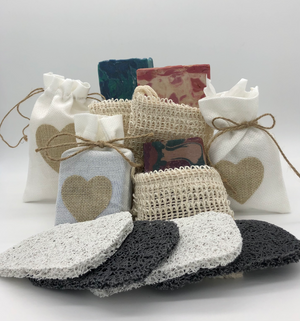 Natural Ramie Soap Pouch
These ramie soap pouches are great. Made from all natural ramie material, crocheted & perfect for holding your LeiLovely Soaps intact while you scrub away using the same as you would a wash cloth. Naturally & gently exfoliate your skin as you shower or bathe with the luxurious ingredients of LeiLovely soaps. Complete with cotton drawstring to hang your soap to dry until next time. Perfect for those who prefer a natural wash pouch, or you simply want to have a multi-use soap pouch to hold, wash and dry your soap til next time. Each pouch fits one bar of LeiLovely soap perfectly.
Directions: Thoroughly wet your ramie soap pouch, and squeeze out water before first use. That's it, you're ready to go! Note: Since this is natural fibre material, we recommend adding a few extra to have on hand when you  toss 'n change your ramie bag about every 4 weeks. Being natural fiber it will degrade over time/use.